DreamWise Meditation
Train your mind and emotions to become more lucid, clear, balanced, healthy, free and creative.
Say something positive about yourself
Self love
Write about my feelings everyday
Being productive throughout the day
Open your heart and let go of regret
Relationships & love
DreamWise Action
Change your life old patterns. Thrive. Create and live a healthier life.
Family Plan
Give to your family a premium spot at DreamWise. Enjoy together all benefits of Meditation & Action, Soundscapes, Personal Journal and more. Know more about Family Plan
Check Plans
Offer a Gift
Share your light gifting someone with a DreamWise game changer experience.
Testimonials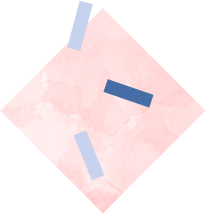 "I learned meditation with Colette. I also received therapeutic healing care. She honored my dreams and with her work with visualizations I had experiences with symbols and images that still support and inspires me, experiences that keep reverberating in my evolution. I am very grateful for her kindness, loving support, for the dedication and respect that she dedicated to my process. I refer her work to all those people that are looking for auto-knowledge throughout this psyche-spiritual methodology which is so precious."
Psychologist, PhD
"Colette Falchet is a very ethical therapist and researcher, dedicated and competent who has helped many people in their evolutional psycho- spiritual processes, through meditation and her work with mental imagery visualizations. Those areas have been object of modern research, but they come from ancient traditions and ancestral wisdom, that Colette transmits with kindness and compassion, as educator and therapist."
Psychologist, PhD
"Colette has a holistic perspective that bridges people's emotions and rational processes, striving for harmony. I was personally experiencing an important moment in my life in order to define career next steps that had important personal implications, including international relocation and ambiguities related to evaluating different 'life scenarios'. Colette helped me greatly with sense of clarity and purpose – and this was very relevant for that moment. The meditation approach, the recommendation to enhance the ability to be present and focused were great areas of support provided by her. Those elements were key in that moment that supported in great way my decision making process and still help me today along my journey! I'm very grateful for that support! Colette is extremely competent, dedicated and trusted professional! Colette's work brings inspiration, focus, peace and energy to our mind and heart."
CFO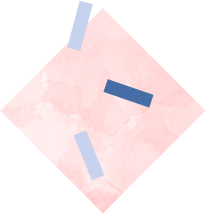 "Colette has great focus in supporting others to get better, she genuinely looks for the best in people and how to help others. She is extremely dedicated, very experienced in her realm of knowledge and demonstrates a lot of passion for her work and helping others. Colette can be described as well as being 'always present', i.e., dedicating her time to the people around her with energy, compassion, empathy and willingness to listen."
V.P. Finance
"Colette Falchet is an excellent teacher and healer, in the highest degree, very patient and efficient, she brought many transformations into my life through her work with meditation and visualization, also with her warmth and caring messages. The Rainbow Meditation is one of my favorites. It has increased my life's quality and healing the emotional and physical wounds due to the chronic Lymphatic Leukemia, that since 2014 had been in remission. I definitively don't know what would had become of my life without Colette's help, her always healing presence. Even being in a different country, I can feel her loving and transformational presence. Her work has been realized for many years, bringing wonderful results to me and to many people I know."
V.P. Wealth Adviser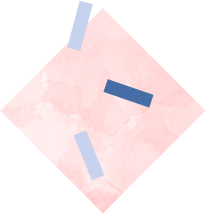 "I learned meditation with Colette. I also received therapeutic healing care. She honored my dreams and with her work with visualizations I had experiences with symbols and images that still support and inspires me, experiences that keep reverberating in my evolution. I am very grateful for her kindness, loving support, for the dedication and respect that she dedicated to my process. I refer her work to all those people that are looking for auto-knowledge throughout this psyche-spiritual methodology which is so precious."
Psychologist, PhD
"Colette Falchet is a very ethical therapist and researcher, dedicated and competent who has helped many people in their evolutional psycho- spiritual processes, through meditation and her work with mental imagery visualizations. Those areas have been object of modern research, but they come from ancient traditions and ancestral wisdom, that Colette transmits with kindness and compassion, as educator and therapist."
Psychologist, PhD
"Colette has a holistic perspective that bridges people's emotions and rational processes, striving for harmony. I was personally experiencing an important moment in my life in order to define career next steps that had important personal implications, including international relocation and ambiguities related to evaluating different 'life scenarios'. Colette helped me greatly with sense of clarity and purpose – and this was very relevant for that moment. The meditation approach, the recommendation to enhance the ability to be present and focused were great areas of support provided by her. Those elements were key in that moment that supported in great way my decision making process and still help me today along my journey! I'm very grateful for that support! Colette is extremely competent, dedicated and trusted professional! Colette's work brings inspiration, focus, peace and energy to our mind and heart."
CFO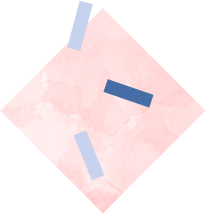 "Colette has great focus in supporting others to get better, she genuinely looks for the best in people and how to help others. She is extremely dedicated, very experienced in her realm of knowledge and demonstrates a lot of passion for her work and helping others. Colette can be described as well as being 'always present', i.e., dedicating her time to the people around her with energy, compassion, empathy and willingness to listen."
V.P. Finance
"Colette Falchet is an excellent teacher and healer, in the highest degree, very patient and efficient, she brought many transformations into my life through her work with meditation and visualization, also with her warmth and caring messages. The Rainbow Meditation is one of my favorites. It has increased my life's quality and healing the emotional and physical wounds due to the chronic Lymphatic Leukemia, that since 2014 had been in remission. I definitively don't know what would had become of my life without Colette's help, her always healing presence. Even being in a different country, I can feel her loving and transformational presence. Her work has been realized for many years, bringing wonderful results to me and to many people I know."
V.P. Wealth Adviser
Subscription Plans
DreamWise Diamond

$9.98

Monthly

Most Popular

DreamWise Diamond

$59.99

Annually

DreamWise Diamond Family

$14.99

Monthly

DreamWise Diamond Family

$99.99

Annually
DreamWise Diamond
$9.98
Monthly
Most Popular
DreamWise Diamond
$59.99
Annually
DreamWise Diamond Family
$14.99
Monthly
DreamWise Diamond Family
$99.99
Annually